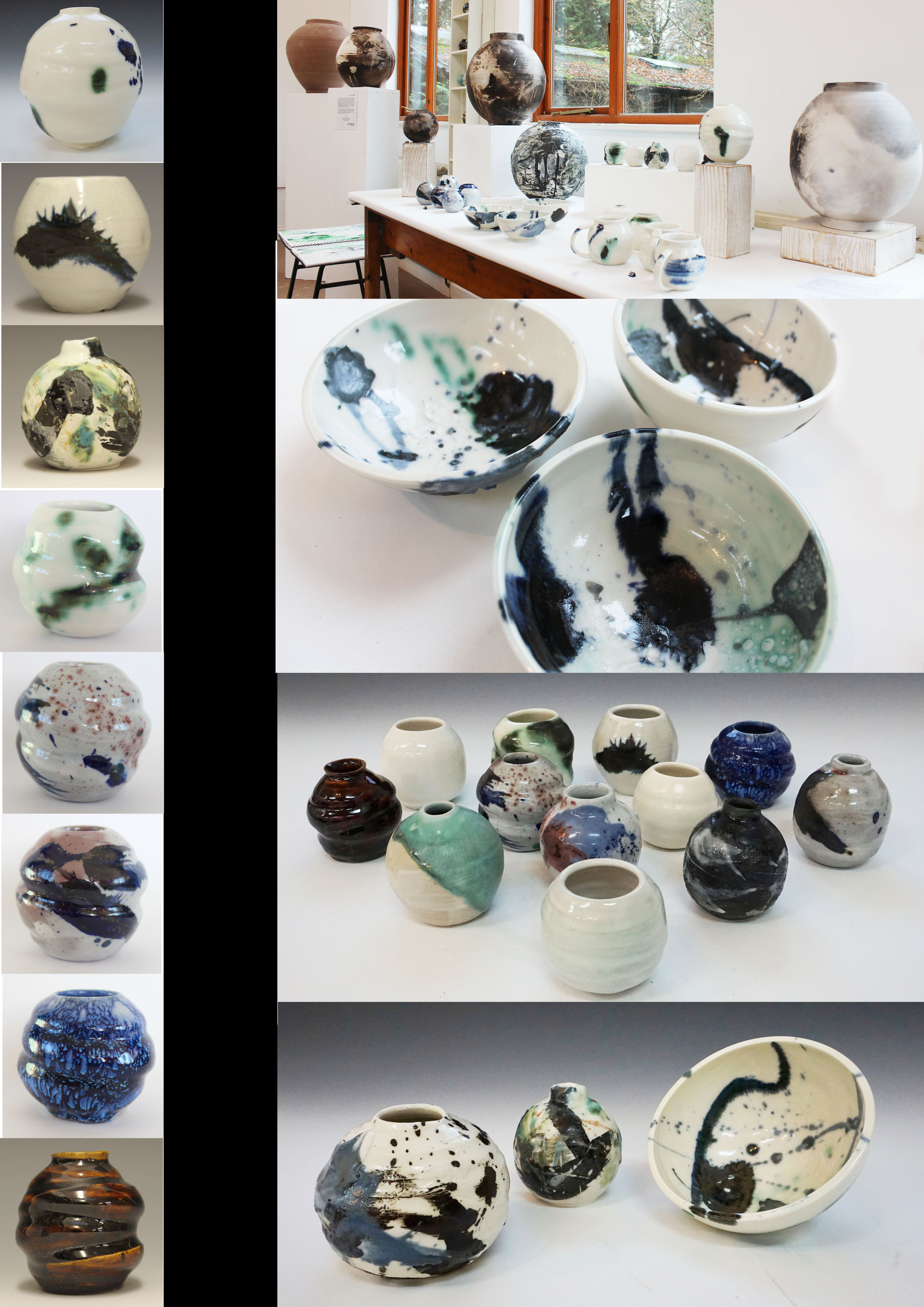 Naturally I have always been more of a right brain thinker and enjoy learning through a hands on and creative approach. I studied a variety of visual art subjects in school and college but it wasn't until afterwards that I found the medium which I enjoy working with the most, clay! Since then I have spent the last 4 years fully immersing myself in the wonders and endless possibilities in ceramics.
While I was studying Fine Art I spent a year exploring the Abstract Expressionism movement which for me feels like an incredibly 'in the moment' process that I love because it allows me to be fully with my emotions. I started to bring the abstract style from my paintings into my pottery which I find exciting because it feels like a continuation from my art studies and I get to explore in more depth a theme which I resonate with.
I started out by attending pottery classes and then on top of that became an apprentice to potter Ximena Heasman who which I have recently completed a 3 year apprenticeship with. I also attended a 3 month full time ceramics development course led by Katrina Pechal at Forest Row School of Ceramics and I am now teaching weekly throwing classes as well as continuing with my usual technician work there.
My studio is based in Old Heathfield East Sussex from which I offer private throwing classes as well as where I focus on creating pottery for people to enjoy in their everyday life. Each piece has its own individual characteristics made in a space of stillness and creativity. Pottery that plays with expressive momentary movement as well as the balance between chaos and order, perfection and imperfection.
Stockists
Bell & Fox - Brighton, Kemptown
Gaia Natural Health - Forest Row, East Sussex